IPT News | Thursday, July 5, 2018 -- 12:48 PM EDT
***Article first published by 'The Investigative Project on Terrorism' on Aug. 3, 2008***
A Northern Virginia think-tank is suspected of being a pivotal cog in the Muslim Brotherhood's high command in America, newly released federal law enforcement records indicate.
The Investigative Project on Terrorism obtained 596 pages of records from a closed FBI investigation through a Freedom of Information Act request. Dozens of the pages released are redacted. But other sections show that International Institute of Islamic Thought (IIIT) board members Jamal Barzinji and Yaqub Mirza are listed among "members and leaders of the IKHWAN." Barzinji was identified as the secretary general for the Islamic Society of North America (ISNA) at that time. The Ikhwan is an Arabic reference to the Muslim Brotherhood. (Click here to read the IPT's profile of the Brotherhood.)
The FBI records date back to 1987-88. But today, similar suspicions seem to be at the heart of the pending criminal contempt trial of convicted Palestinian Islamic Jihad (PIJ) terrorist Sami Al-Arian. In recent court filings, defense attorney and George Washington University law professor Jonathan Turley released a series of emails he received from federal prosecutor Gordon Kromberg about the investigation.
The emails show Kromberg's interest in - and Al-Arian's refusal to discuss in detail - the Muslim Brotherhood ties to the IIIT. Al-Arian is scheduled to stand trial Aug. 13 on two counts of criminal contempt. He has refused to testify before a federal grand jury, despite a grant of immunity and repeated court orders. Al-Arian maintains his 2006 plea agreement for conspiring to provide goods and services to PIJ was made with an understanding he would not be called on by the government.
Turley is persisting in that argument despite seeing it rejected by four previous courts. On Wednesday, he filed an appeal with the U.S. Supreme Court. The Court declined to hear a similar appeal in 2007. In the contempt case, Turley and fellow defense lawyers have filed a slew of motions to dismiss indictment. In doing so, they have released their correspondence with Kromberg.
Records from the FOIA request stem from an investigation into the North American Islamic Trust (NAIT), which holds title to dozens of mosques throughout the country. NAIT grew out of the Muslim Students Association and remains affiliated with the Islamic Society of North America (ISNA). According to an FBI memo a source whose name is redacted in the investigative file "advised that the IIIT, NAIT (North American Islamic Trust) and all the subsidiary and sponsoring Muslim organizations under the control of the IIIT and the SAAR Foundation are in fact IKHWAN organizations."
The source also says this of IIIT leadership: "as members of the IKHWAN they are involved in organizing political support which involves influencing both public opinion in the United States as well as the United States Government." It was considered the first phase in a plan "to institute the Islamic Revolution in the United States," the FBI document said.
Links Continue Past Investigation
ISNA and NAIT also are tied to the Brotherhood through internal records entered into evidence at the Hamas-support trial of the Holy Land Foundation for Relief and Development in Dallas. They are included among "A list of our organizations and the organizations of our friends" in a 1991 memorandum (see the last page) entitled "On the General Strategic Goal for the Group in North America."
This document has become infamous for its ominous description of the Brotherhood's long-range ambitions in the United States (see page 21 of the link):
"The process of settlement is a "Civilization-Jihadist Process" with all the word means. The Ikhwan must understand that their work in America is a kind of grand Jihad in eliminating and destroying the Western civilization from within and "sabotaging" its miserable house by their hands and the hands of the believers so that it is eliminated and God's religion is made victorious over all other religions."
Internal records like that memorandum pick up shortly after the investigative files in the FOIA end, extending into the early 1990s. According to a prosecution brief in the Holy Land case: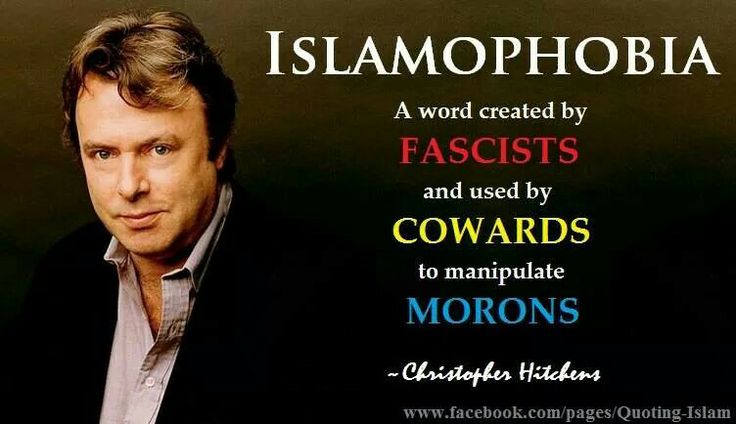 "ISNA checks deposited into the ISNA/NAIT account for the HLF were often made payable to "the Palestinian Mujahadeen," the original name for the HAMAS military wing. Govt. Exh. 1-174. From that ISNA/NAIT account, the HLF sent hundreds of thousands of dollars to HAMAS leader Mousa Abu Marzook, Nadia Elashi (defendant Ghassan Elashi's cousin and Marzook's wife), Sheikh Ahmed Yassin's Islamic Center of Gaza, the Islamic University, and a number of other individuals associated with HAMAS. Govt. Exh. 20-55, 20-56.
ISNA was also discussed during the 1993 Philadelphia conference, a meeting of the Palestine Committee convened to discuss the impact of the Oslo Accords. Govt. Exh. 16-47. During the conference, Palestine Committee members discussed using ISNA as official cover for their activities."
That fits with the pattern FBI agents found in the NAIT investigation 20 years ago. According to the newly released records, the Brotherhood in America had sufficient financial support "to the point where it has set up political action front groups with no traceable ties to the IIIT or its various Muslim groups," the report said. "They also have claimed success in infiltrating the United States Government with sympathetic of (sic) compromised individuals."
That investigation did not result in any charges. It began as a search into links between black Muslim groups and the governments of Iran and Libya. But the records show that the focus shifted to an emerging set of seemingly innocuous U.S. Muslim groups, including NAIT, the Islamic Society of North America (ISNA) and the IIIT that are described as Muslim Brotherhood fronts.
That's the accusation Kromberg seems to be making today. The IIIT has been subject to federal investigation at least since March 2002, when federal agents raided the think-tank's Herndon, Va. offices as part of Operation Green Quest. At that point, the investigation targeted a web of charities known as the Safa Group, of which IIIT was a component.
While the leaders of IIIT and Safa have not been charged, the investigation did lead to the 2004 guilty plea by American Muslim Council founder Abdurahman Alamoudi, who is serving a 23-year sentence for illegal transactions with the Libyan government and assisting in a plot to assassinate then-Saudi Crown Prince Abdullah.
According to Kromberg's emails, Alamoudi has indicated that he knew Al-Arian was a part of the PIJ and that it was relatively common knowledge among his associates. Unlike Al-Arian, Alamoudi pledged to cooperate with government officials in hopes of reducing his sentence. In a May email, Kromberg wrote:
"Your client also will have to explain his response to Alamoudi's statements that everybody in the Herndon group knew that Al-Arian was PIJ. How could Alamoudi know that Al-Arian was PIJ, but not [Jamal] Barzinji, when Alamoudi was Barzinji's aide back when the money was flowing from Herndon to your client's organizations?"
Al-Arian ran a think tank in the early 1990s that received at least $50,000 from the IIIT. Previously released records include a 1992 letter written to Al-Arian by then-IIIT President Taha Jaber Al-Awani. In it, Al-Awani said he considers Al-Arian's think tank "an extension" of IIIT. "When we make a commitment to you or try to offer," Al-Awani wrote, "we do it for you as a group, regardless of the party or the façade you use the donation for."
Al-Arian's think tank housed at least four members of PIJ's Shura Council, or governing board, including Al-Arian himself and current PIJ Secretary General Ramadan Abdullah Shallah, now based in Damascus. In an affidavit submitted to Kromberg, Al-Arian contests the letter's translation, arguing Al-Awani referred to "affiliation," not "façade."
In an email to Turley, Kromberg expressed doubt that the IIIT leaders were ignorant about the PIJ connection:
"(Y)our client might assert that the Herndon targets did not know that he was involved with or affiliated with PIJ. If he makes that assertion, however, to convince us of his honesty on this point he also will need to explain how Fawaz Damra openly could announce to the crowd at the Islamic Center of Cleveland in April 1991, that your client was the head of the PIJ – and that for security reasons, PIJ was referred to 'here" as the Islamic Concern Project – but that the Herndon targets never learned this obviously not-so-secret information."
(click here to see the Damra video)
Prosecutor Delayed Indictment
In correspondence with Kromberg, Turley has argued that Al-Arian should not have to answer questions about his PIJ activities covered in his 2003 indictment and 2006 guilty plea. Nevertheless, the emails released by Turley show that the two sides engaged in lengthy negotiations to stave off a contempt indictment. Toward that end, Al-Arian submitted two affidavits in an attempt to answer questions Kromberg posed.
In his affidavits, Al-Arian never fully acknowledges his PIJ role. He does make one admission he has vehemently denied for nearly 15 years – that his former charity, the Islamic Committee for Palestine "had favored and advocated for the Islamic trend in Palestine, particularly the PIJ."
In that affidavit, Al-Arian also admits he was a member of the Muslim Brotherhood from 1978 to 1982. That covers the 1981 birth of ISNA, something in which Al-Arian claims he participated and prominently included in his bio on an Ikhwan website.
In an email dated May 5th, included in a defense motion, Kromberg directly stated his theory:
"Further, since the Herndon targets were founders of the Muslim Brotherhood in America, and your client was at one time a member of the Muslim Brotherhood, then if your client later quarreled with the Muslim Brotherhood, we would have to be able to ask who at PIJ remained on good terms with the Muslim Brotherhood in order to ask about the connections between PIJ and the Herndon targets outside of your client."
In his affidavit dated June 12, Al-Arian never mentions the PIJ or the Brotherhood. He claimed:
"no knowledge regarding the internal structures or operations of IIIT, SAAR, other related organizations or their finances. I know of no incriminating information regarding anyone related to these organizations. I know these individuals to be honorable, loyal, and conscientious citizens concerned about the well being of this country and all humanity at large.
Furthermore, during the entire period I have known these individuals, I have never discussed with nor solicited IIIT (or other IIIT related organizations or any individual involved with IIIT or IIIT related organizations) for any financial support, aid or contributions for or on behalf of any organizations based outside the U.S., including the Palestinian occupied territories."
Twelve days later, after pushing from Kromberg, Al-Arian issued another affidavit. In this one, he said IIIT officers Jamal Barzinji, Ahmed Totonji and Hisham Al-Talib were in Saudi Arabia between 1978 and 1983 and that he doesn't remember communicating with them about the Brotherhood. Later, he "came to believe that" they were part of the Brotherhood, perhaps in a "very strained relationship with the group."
He did acknowledge something he has long contested – that his former charity, the Islamic Committee for Palestine, "favored and advocated for the Islamic trend in Palestine, particularly the PIJ. I think that by extension the other individuals associated with IIIT also knew that as well."
Regardless of the outcome of Al-Arian's criminal contempt trial, the subsequent legal battle after Al-Arian's indictment by the Eastern District of Virginia has helped focus the nature of the broader investigation into IIIT, and expose another component of the Muslim Brotherhood's infrastructure, perhaps the organization's main headquarters, in the United States.
Al-Arian was close to the Bush campaign in 2000 and later held meetings with Bush advisors.